Lead generation and nurturing should be easy: Identify potential customers. Give them something they want in exchange for their information. Engage with them until they buy from you.
Unfortunately, it is not. Not if you want the highest quality leads, at the lowest lead acquisition costs, and the fastest journeys through marketing pipelines. Not if you account for the complexities of an outreach plan that cuts across media platforms, and the difficulty creating lead magnets for expanded buying centres. Not if you need to wrangle and integrate martech stacks to track engagement and create the visibility that connects marketing and sales.
Lead generation and nurturing is a complex dance that must synchronise multiple centres of expertise spanning customers, business processes, industries, technology products and services, media and martech.
GetIT can help you with the expertise and the heavy-lifting required to get a lead generation and nurturing campaign off the ground swiftly, or fine-tune an existing program. We combine the strategy, domain knowledge, and the media and martech support you need to generate and nurture qualified leads cost effectively.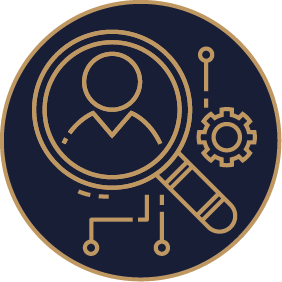 Enrich Persona and Goal Maps
Diving deep into account intelligence, fleshing out buyer and influencer personas, unearthing purchase drivers, and isolating distinct jobs to be accomplished: These are crucial steps to target the right prospect, with the right message, at the right time, on the right platform. The process also surfaces all the personas in a buying centre and uncovers their level of maturity and their position in the buying funnel. GetIT can help you build the right foundation for a successful lead generation and nurturing campaign.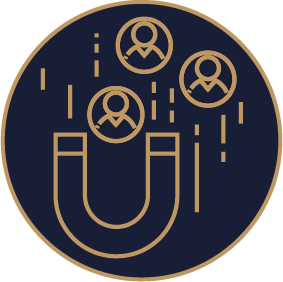 Perfect Lead Magnets
Use data-driven research to inform decisions that result in the most effective lead magnet choices and outreach strategies—which then optimise lead quality and lead costs. If a decision-maker is technology-savvy and is in the solution-discovery stage, is a free consultation, demo, or proof of concept most suitable? If an influencer is a line-of-business executive, what is their mental make-up, and what are they aspiring for? How do these answers help decide which approach is most effective: A visit to a centre of excellence, a video explainer placed on a business website, a benchmarking survey, or an e-Book delivered via LinkedIn? Make the smartest lead generation decisions with GetIT.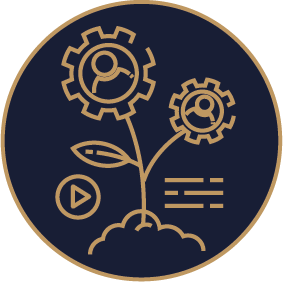 Sharpen Lead Nurturing
Heighten brand awareness and engagement, enhance trust, and answer customer questions—across non-linear purchase journeys—with a cross-channel, segmented and personalised lead nurturing program. Create a flexible, adaptive communications platform that breaks down purchase friction and increases both buying propensity and accelerates marketing pipelines. Make the right engagement and medium-of-engagement choices based on a range of signals, refine lead-scoring models, integrate martech stacks, while enabling progressive profiling, and complying to privacy standards. Build a powerful lead nurturing engine with GetIT.