Tech companies and telcos are being thrust into rapidly-shifting marketplace dynamics. Buying centres are expanding and getting more complex. Enterprises are increasingly looking beyond boxes and products to solutions that deliver concrete business outcomes.
With experience that spans two decades, our extensive expertise and capabilities in B2B technology marketing are underpinned by domain knowledge and understanding of tech solutions, prospects and their business processes, and the marketplace.
We've crystallised this knowledge and created a collection of world-class, best practice B2B marketing methodologies, processes, and tools. Paired with other capabilities—that unearth competitive, account and buyer insights—we offer both a framework for thinking and the data to create winning strategies.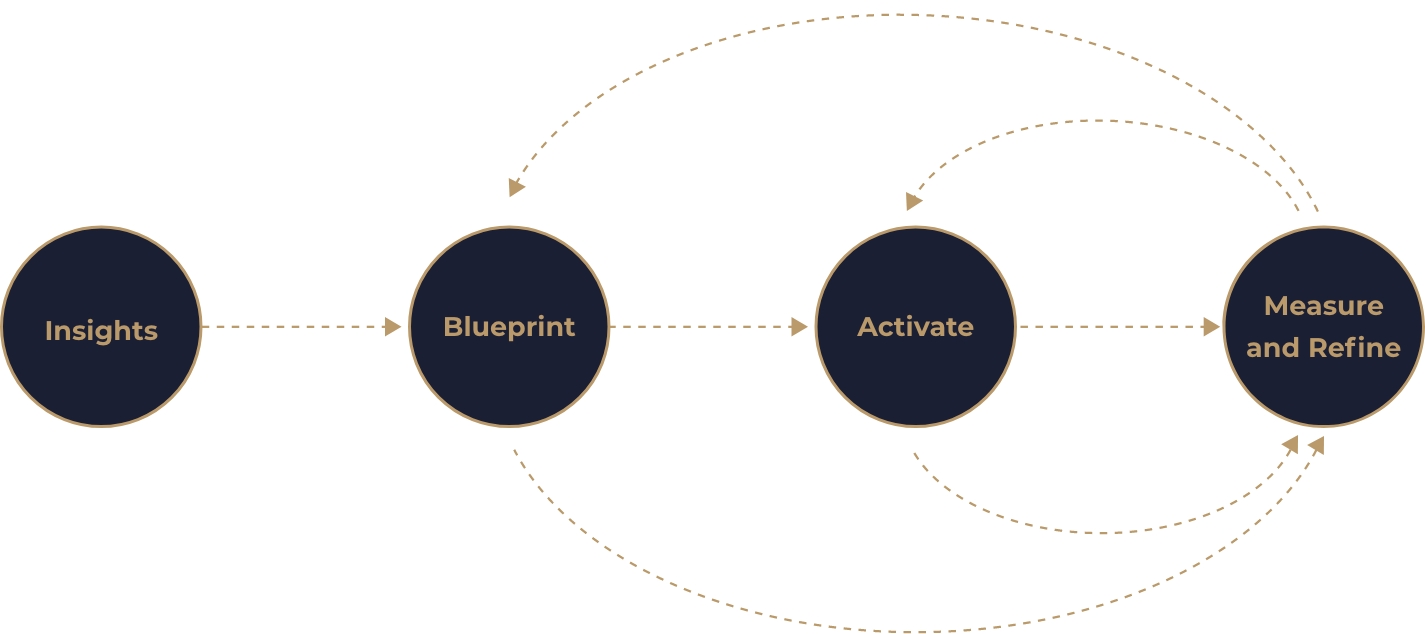 INSIGHTS
Powered by first-party research, we deliver market, industry and competitor insights that uncover trends and forces that are driving your client's or prospect's industry forward; and information on key competitors who are targeting them.
Find out more about our:

BLUEPRINT
Through workshops and one-on-one interactions based on industry-leading toolsets and framework, we work with you to formulate strategies for brand, content marketing, media and martech.


MEASURE AND REFINE
We optimise our campaigns balancing conversion rates with lowering cost per lead so as to make every cent spent count. Depending on the objectives, we also employ AI/ML intelligence to deliver measurable business outcomes using tools from our Datalab.