Tech companies and telcos are being thrust into rapidly-shifting marketplace dynamics. Buying centres are expanding and getting more complex. Enterprises are increasingly looking beyond boxes and products to solutions that deliver concrete business outcomes.
With experience that spans two decades, our extensive expertise and capabilities in B2B technology marketing are underpinned by domain knowledge and understanding of tech solutions, prospects and their business processes, and the marketplace.
We've crystallised this knowledge and—in association with our worldwide partners—created a collection of world-class, best practice B2B marketing methodologies, processes and tools, which we call the BBN Navigator. Paired with other capabilities—that unearth competitive, account and buyer insights—GetIT offers both a framework for thinking and the data to create winning strategies.
From go-to-market, digital and content to media, channels and research, we work with you to develop effective strategies that can be implemented, measured and optimised.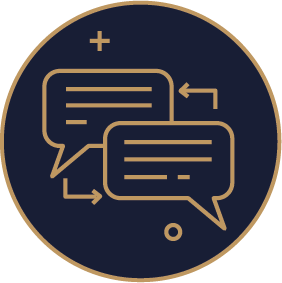 C-MAP
C-MAP helps create a roadmap for effective communications planning and activation. It is a communication planning and activation model that helps to set strategy, activation, and measurement. It is designed to be flexible—with tools that can complement each other, but can also remain independent. C-MAP supports multiple digital and non-digital channels and works with technology brands across several Martech categories.
C-MAP gives you a convenient method for communication planning by organising the model and available tools into different stages such as Discovery, Strategy, Activation, Measurement and Optimisation. This is done by gaining detailed input from our clients about their business and marketing needs, prioritising audience groups, providing comprehensive, strategically sound communications touch points and identifying KPIs and goals.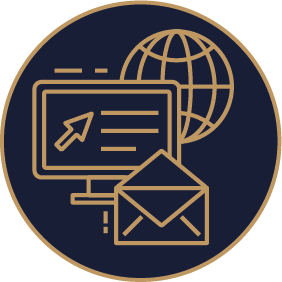 BRAND ASSET MANAGEMENT MODEL
The comprehensive BAM model is applied to meet specific, recognised needs. It is designed with flexibility and adaptability to support existing brands—be those companies, products, or services. Essentially, it can help you to align with the fundamental questions about your organisation's brand identity: Where are you and where do you want to be? Who is the audience and what do they need? What role should each offering play? How do we align and guide?
By employing respective modules with appropriate tools, you will be able to deliver strategic outcomes for your brand. You can use it to discover internal and external key insights, position future identity that you will own over time, enable a holistic approach to create a portfolio strategy, reinforce branding from the inside out, and personalise messages to target and meet your audiences' needs.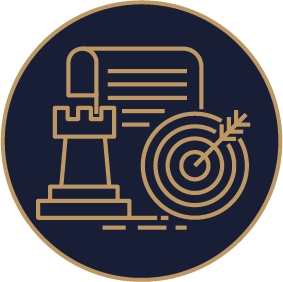 CONTENT MARKETING STRATEGY
Content marketing is among the most powerful and data-driven methods to reach customers on their terms. GetIT helps you build content marketing strategies that enrich relationships with your target audience through inbound marketing.
We document your goals, craft the thrust of your messaging, devise appropriate metrics for success in sales and lead generation, identify key audiences, research their needs, audit your content to maximise what you have and then create new ones if needed, and round it all off with a content calendar.

MEDIA STRATEGY
Every marketing program and campaign demands a unique media strategy. We develop data-validated strategies to help you maximise ad spend and capitalise on every opportunity in the marketplace.
Our media framework will help you identify your target market, set measurable objectives, determine your media budget, define your proposition, create a prospecting profile, draft your message and creatives.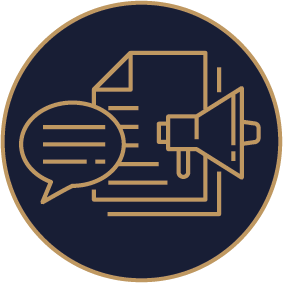 MARTECH STRATEGY
We craft martech strategies that help to persuade, and convince prospects through personalised user experiences that drive higher sales funnel conversions. These services include creating lead scoring frameworks, engagement workflows, and smart user segmentation. It also includes building customised dashboards that offer at-a-glance insights on the most engaged prospects and customers by account, and by role, as well as an analysis of high-performing content and content types. These dashboards create the groundwork to demonstrate marketing's contribution to revenue pipeline, and more.

Account Dossier
The Account Dossier contains insights such as the strategic priorities of the target account, the specific business challenges it has been facing and answers to questions that are key to winning business with the account.
Account Dossiers allow you to strategically align your messages and conversation with key executives within the account who make or influence major decisions within their organisations.

Executive Dossier
The Executive Dossier provides insights into the key decision makers within an account. Besides their corporate profile, the insights will attempt to trace the executive's contributions to the company's strategy, and provide a glimpse into their underlying passions, their general perception by the industry through publicly available information such as academic background, association and community involvement, declared interests, social and media profiles and press reports.

Competitive Insights
Competitor Insights deliver information on key competitors who may be after your target audience. This includes detailed company profiles, their internal and external challenges, investment and partnership strategy, recent investment and key hires, the relative competitiveness of their offerings, SWOT analysis, and current and upcoming product/solution offerings.

Industry Insights
Industry Insights goes in-depth into the biggest players in an industry, opportunities and challenges (political, economical, technological, etc.), recent advancements, trends in technology and investments, key recent movements by major players and aspirations highlighted by key industry players.