Methodology
BBN Navigator - The World's Only. Truly Integrated Marketing Toolset
Like most other industries, the B2B marketing space is rife with a wide array of methodologies and principles. The result is often a confusing mess for customers simply looking for results. We recognised that, and poured our efforts into creating a collection of world-class, best practice B2B marketing methodologies, processes and tools, which we call the BBN Navigator.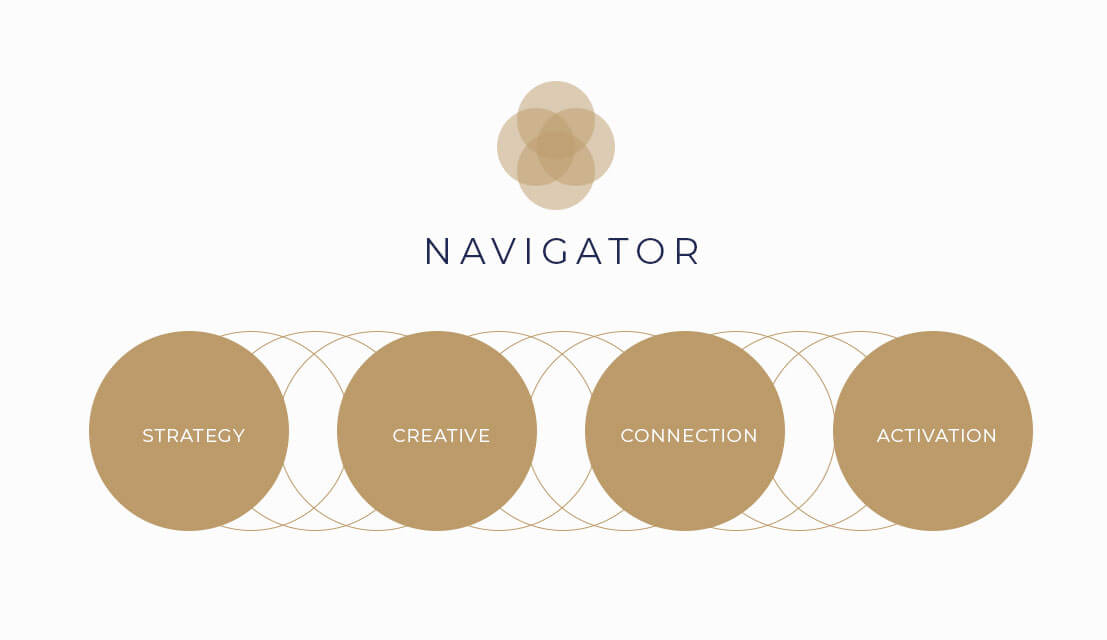 The binding principle behind the BBN Navigator, is that it has to guide marketers through the challenges of B2B marketing, from brand and contact strategy through to campaign delivery.
As agencies, we are also enabled with a tried, tested and definitive approach to B2B marketing that is highly effective in both local and international markets.
C-Map
A road map for effective communications planning and activation
C-MAP is a communication planning and activation model that helps to set strategy, activation and measurement. It is designed to be flexible - with tools than can complement each other, but can also remain independent. C-MAP supports multiple digital and non-digital channels and works with technology brands across several MarTech categories.
C-MAP gives you a convenient method for communication planning by organising the model and available tools into different stages such as Discovery, Strategy, Activation, Measurement and Optimization. This is done by gaining detailed input from our clients about their business and marketing needs, prioritising audience groups, providing comprehensive, strategically sound communications touch points and identifying KPIs and goals.
Brand Asset Management Model
Matching needs with strategic solutions
The comprehensive Bam model is applied to meet specific, recognised needs. It is designed with flexibility and adaptability to support existing brands - be those companies, products or services. Essentially, it can help you to align with the fundamental questions about your organisation's brand identity: Where you are and want to be? Who the audience are and what do they need? What role should each offering play? How do we align and guide?
By employing respective modules with appropriate tools, you will be able to deliver strategic outcomes for your brand. You can use it to discover internal and external key insights, position future identity that you will own over time, enable a holistic approach to create a portfolio strategy, reinforce branding from the inside out, and personalize messages to target and meet your audiences' needs.